SHOPUNPLUG
Level 1, Bangsar Village 2 Jalan Telawi 3, Bukit Bangsar Kuala Lumpur Kuala Lumpur MY 59000, Jalan Telawi 3, 59100 Kuala Lumpur, Wilayah Persekutuan Kuala Lumpur.
Dear customers, sorry to inform that we are no longer taking any online purchases due to logistic inconveniency in Malaysia during this pandemic period. We have been facing a lot of missing parcels issues and parcels delayance issues since July 2020 and have loss partial of our profit by making refunds due to this issue, therefore we have to temporary shut our online store till the whole logistic situation gets better again.
Meanwhile, good news to our Malaysian and Singapore customers, we've been partnering up with Shop UNPLUG and have all our products at their physical and online store, customers can purchase our products through shopunplug.com ( ship domestically throughout Malaysia and internationally only to Singapore ) or at their physical boutique at Bangsar Village II.
The Kimono Top is one of Dona's popular design. It is inspired by the Japanese Kimono garment, and Dona have adapted the kimono style sleeves & over lapping v-neckline feature into this piece. Last but not lease, the South East Asian "Ikat" aesthetic has also been incorporate into the garment design, it's high versatile feature allows you to tie and fit according to your desire fit. Perfect for a casual piece to wear alone or a cover-up over your yoga bralet after a hot yoga class or a bikini over-up. Every single top are one of a kind as they are made using up-cycle Vintage Pekalongan Batik that Dona herself curated from all over Indonesia with her heart and Soul, and Dona hope they will spark joy to your life.
This top is named after the French former actress, singer, and animal rights activist Brigitte Bardot. As a fan of the golden 60's 70's era, she's one of the style icon during that period of time, and this Bardot Top silhouette is highly popular during that era.I am personally a huge fan of this classic silhouette design featuring a wide neck-line design, it's elastic feature around the hem allows it to fit comfortably on the body and gives it a very casual fit. This highly feminine silhouette of this garment accentuate the beautiful feature of a lady.
This Choker Top is Dona's very first design. A lot of thoughts has been put into this design and beinga batik enthusiast have definitely helped, i've developed a good understanding of each batik's motif placement and have put in that thought into making this gorgeous top. This Choker Top has also been Dona's classic since then and will never fade in style. And of course this piece is also made using vintage up-cycled batik that i curated in Indonesia. Go Green and stay fun with your wardrobe!
Another piece of design that is named after my favorite style icon Marilyn Monrou well known during the 50's and 60's. And this top is designed inspired by the infamous white dress in the 1955 film The Seven Year Itch, directed by Billy Wilder. The dress was created by costume designer William Travilla and was worn in one of the best-known scenes in the movie. The dress is regarded as an icon of film history. Instead of making a dress, i've took reference from the top design of the dress and made this top, allow it to be style with more versatility! Also this top is made using vintage up-cycled Javanese Lereng style batik that i curated around Indonesia and i personally think that this silhouette design best showcase the beauty of the Lereng motifs.
A Bardot Top designed with an attached skirt! I love the Bardot design so much that i have to incorporate that into a dress! This dress is highly feminine and will accentuate the beautiful female silhouette. This dress is also made using vintage up-cycled Pekalongan batik that i curated in Indonesia. This Bardor dress silhouette design on top of the pretty pastel palettes of the batik is definitely a highly feminine combo.
Who doesn't froth over a cute handmade basket bag when they see one! This batik and rattan combo is just too adorable, and it's tie knot feature at the handle is inspired by the classic traditional Japanese Bento wrap. This basket bag is perfect for daily casual occasion.
As a child of the ocean that i like to call myself, the water is where my home is and the land is just a place to rest, i've been living of my life in swimsuit, and i have definitely struggle finding an ideal swimsuit that allows me to do any sort of water activities yet looking and feeling sculpt. Therefore that inspired me to design my ideal swimsuit! Also as an ocean lover, i have to put in consideration on the plastic and harmful material usage which is highly used to produce swimsuits, and try to use as less as possible, along my research, i have discovered Vita by Carvico, a sustainable techno-fabric, made of a ECONYL® regenerated Nylon. Now you can stay green and enjoy a good set of swimsuit with a thoughtful functional yet minimal design!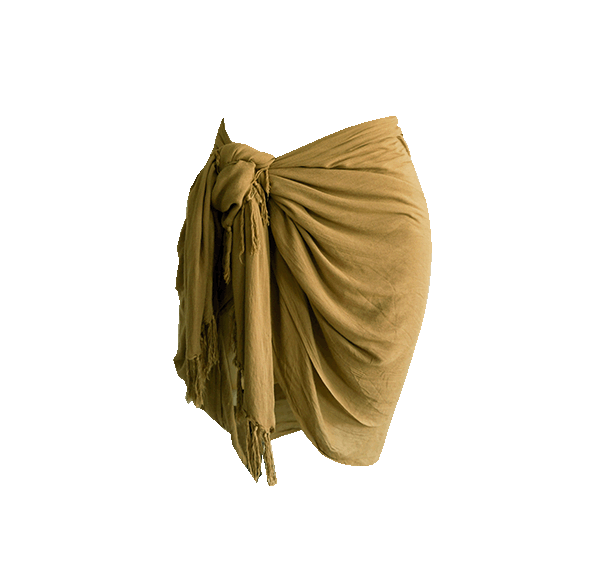 A personal wardrobe essential, i personally can't live without a classic rectangular sarong. It's simplicity allows you to be creative with the ways of usage that are imaginable! Therefore i have to come out with a range of light cotton sarongs with various plant dyed colours for you to mix and match with your style!
DONA'S VINTAGE JEANS CORNER
Dona herself is a huge fan of vintage jeans! Here she would like to share some of her favourite curated vintage denim jeans to you guys!
It's thick durable cotton weavon textiles and perfect vintage high waist cut that sits on the waist and hugs perfectly on the hips, each pair are an extremely rare find.
Dona and her sewing crew decided to upcycle their left over vintage batik cloths from making Dona TROPICAL AFFAIR tops and dresses into reusable cloth mask that is highly recommended by CDC to wear homemade cloth mask in public settings where other social distancing measures are difficult to, especially in areas of significant community-based transmission during this pandemic season to slow the spread of the virus. Therefore surgical masks or N-95 respirators, those are critical supplies that must continue to be reserved for healthcare workers and other medical first responders. Dona also decided to take 50% of her handmade cloth mask sales to make more mask to be donated to the low-paid workers in Indonesia and Malaysia that still needs to work in public places during this critical pandemic time such as delivery man, warung food stall owner etc, Dona's crew will be handling the handmade cloth mask to the individual that needs by themselves. The mask that will be given to the needs will be made fully out of 100% bamboo textiles which is highly antibacterial and powerfully insulating.